Romaro 2014 Alcobaca Stream Wedge is the all new model of the ever popular Alcobaca line of wedges. It features the same playability with a newly designed sole. It is a great combination of beautiful appearance and performance.
Features and Technology
- S20C Forged head for consistent soft feel.
- Classic shape with high neck design preferred by many players.
- New (D.a.S.) Double Arch Sole with wider toe and heel sections with a narrow center allows for easy opening and closing of the face.
- Ideal weight distribution for versatility and great flow through the grass.
- Black iP finish for a slick appearance with reduced glare in the sunlight.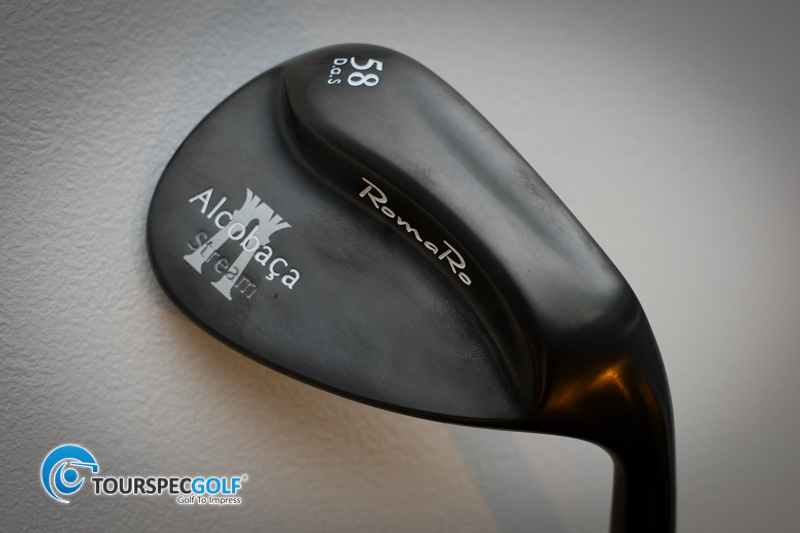 | Specifications | Lie | Bounce | Length |
| --- | --- | --- | --- |
| 50 | 63.5* | 10* | 35.25"/35.5" |