Honma Tour World TW717P Forged is the most forgiving iron out of the Tour World line up. It was made to satisfy a wide range of players with its forgiveness and soft feel. It can easily be played by golfers of all levels while enjoying a tour quality feel. It has the largest head size of the Tour World line up and the lowest CG to allow for a strong high trajectory. It has a double layered satin finish for a slick look.
Features and Technology
- Unique 2 piece head with forged body along with a super thin maraging face: providing excellent distance along with feel.
- CNC processed head for precision weighting and finish.
- Deep pocket cavity to enhance repulsion at impact and absorb vibrations.
- Semi goose neck to help square the face at impact.
- Wider sole design to add forgiveness out of various lies.
- Stronger lofts to help maximize distance.
** Please keep in mind that ALL orders are made to order special for TSG customers at the Honma Japan Factory. So please expect 2-3 weeks for your order to ship. **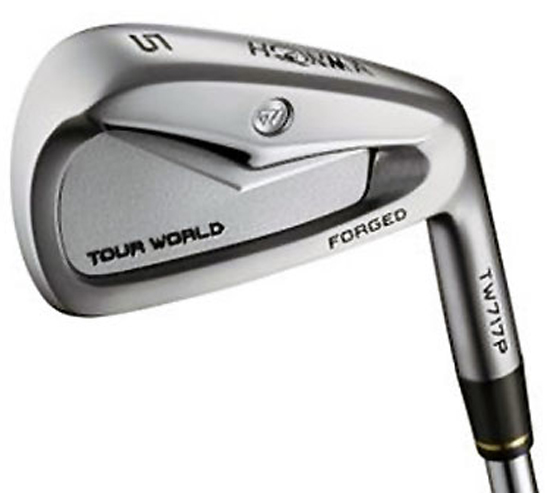 | Specifications | Loft | Lie | Length |
| --- | --- | --- | --- |
| #3 | 19* | 59.5* | 39.28" |
| #4 | 21* | 60* | 38.75" |
| #5 | 24* | 60.5* | 38.25" |
| #6 | 27* | 61* | 37.75" |
| #7 | 30* | 61.5* | 37.75" |
| #8 | 34* | 62* | 36.75" |
| #9 | 38* | 62* | 36.25" |
| #10 | 43* | 63* | 35.75" |
| #11 | 49* | 62* | 35" |
| SW | 56* | 62* | 35" |