Honma Beres W105C Wedge carries a unique two tone finish and is made for great versatility and spin control. The head is divided into two areas, the "Spin Zone face area" and the "Slide Zone sole area". The Spin Zone has a unique nickel finish and a CNC processed finish for great spin from all length swings. The Slide Zone is a nickel chrome finish and has a smooth rounded shape that promotes an easy flow across any surface. It is a one of a kind wedge that will appeal to a wide range of players.
Features and Technology
- CNC processed for consistency and fine tuned spin control from all lies.
- Flowing lines from neck to leading edge that is easy to set up to.
- Grinded down toe and heel areas of the sole for increased versatility on all shots.
- Classic teardrop shape that is favored by players of all levels.
** Please keep in mind that ALL orders are made to order special for TSG customers at the Honma Japan Factory. So please expect 2-3 weeks for your order to ship. **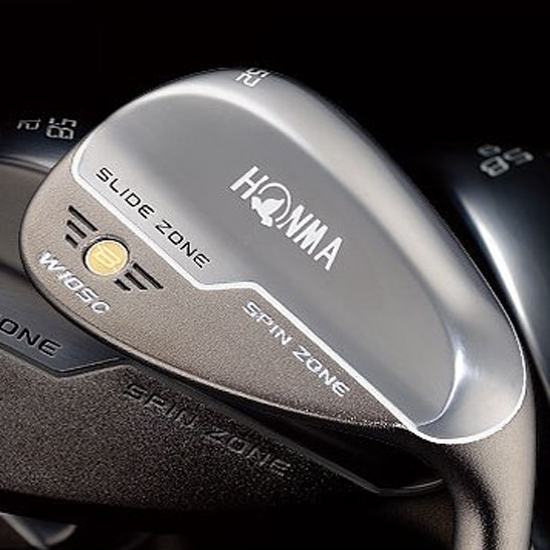 | Loft | Bounce | Lie | Length |
| --- | --- | --- | --- |
| 48 | 8* | 63.5* | 35" |
| 50 | 8* | 63.5* | 35" |
| 52 | 8* | 63.5* | 35" |
| 54 | 8* | 63.5* | 35" |
| 56-9 | 9* | 63.5* | 35" |
| 56-12 | 12* | 63.5* | 35" |
| 58-9 | 9* | 63.5* | 35" |
| 58-12 | 12* | 63.5* | 35" |
| 60-9 | 9* | 63.5* | 35" |
| 63-9 | 9* | 63.5* | 35" |