Honma 2014 Beres U-03 Utility features an easy to use design that allows the average player to swing with confidence. It has a clean cut appearance that matches the Beres line of woods and makes for an easy transition between clubs. It has a lowered CG to help players achieve a strong high ball flight. Players can expect a good combination of crisp feel and distance along with enhanced control.
Features and Technology
- SUS630 steel head for a consistent crisp feel.
- Larger head size than previous model for added stability with forgiveness.
- Rounded shape that flows smoothly with the Beres line of fairway woods.
- New smoother heel to sole design for enhanced flow and release of the clubhead through various lies.
- Uniform weight placement across all clubs for consistency.
- Tungsten weighting placed in the center of the sole and near the heel to help fully release the toe and square the face at impact.
The Beres U-03 comes standard with ARMRQ 45, 49 or 54 carbon shaft.
ARMRQ8 45- low kick
ARMRQ8 49- low/mid kick
ARMRQ8 54- mid kick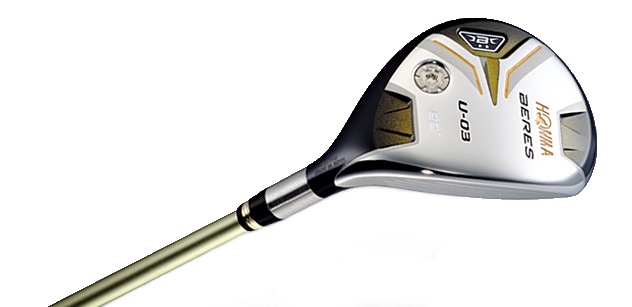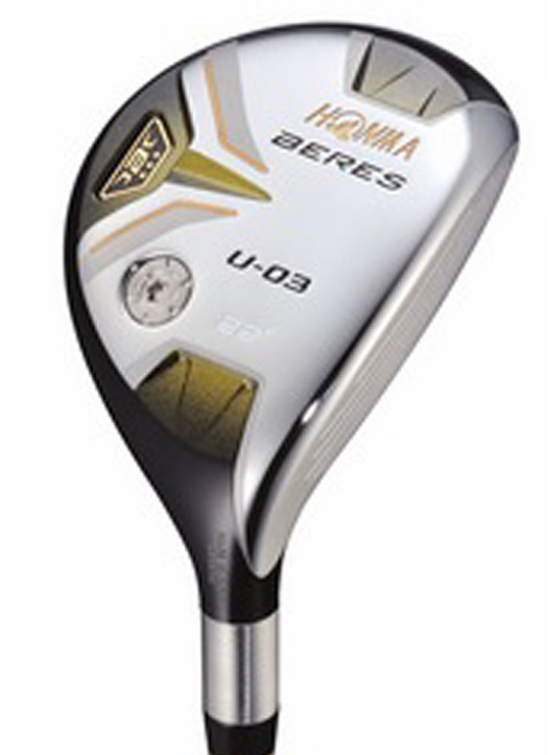 | Specifications | Loft | Lie | Length | Volume |
| --- | --- | --- | --- | --- |
| U-19 | 19* | 60* | 40.5" | 137cc |
| U-22 | 22* | 60* | 40" | 136cc |
| U-25 | 25* | 60* | 39.5" | 133cc |
| U-28 | 28* | 60* | 39" | 131cc |