Geotech 2014 RE14 A-Spec Premium Limited Fairways wood matches the RE14 Ltd. driver and is a forgiving, distance producer of the RE14 line up. It is a Non Conforming head and goes through the most intense inspections for quality standards. It features a higher COR than the original A-Spec heads and has the thinnest clubface produced by Geotech. It goes through a special X-Ray, ultrasonic inspection of the head to detect even the slightest impurity in the head. It is a great club for the average players looking for a combination of new style and performance.
Features and Technology
- First full titanium head fairway wood by Geotech produced excellent feel and repulsion.
- Wider face construction for forgiveness.
- Low CG construction for easy high launch..
- New Isometric shape crown and sole for a well balanced aerodynamic performance.
- New "Slit Sole Structure" that promotes a high pitch sound at impact.
- Premium Black Rainbow PVD finish.
The RE14 A-Spec Premium Limited Driver has a high modulus carbon shaft to match the head. It is approximately 25% higher in density that the standard shafts and comes in a light weight (51/ 53.5/ 56.5grams). It is made with a new Nanoalloy material that is known for stability and enhanced feedback at impact.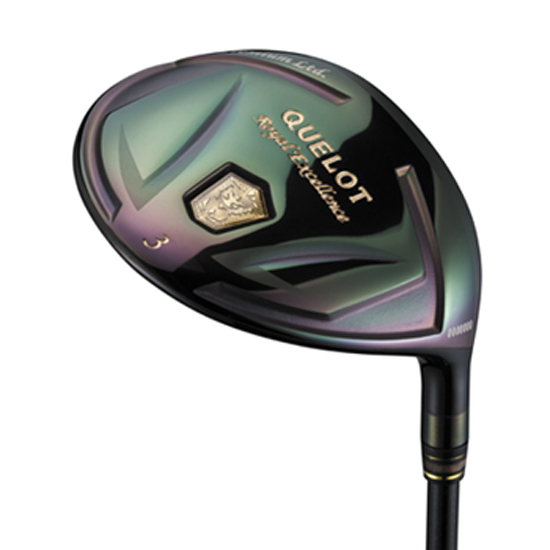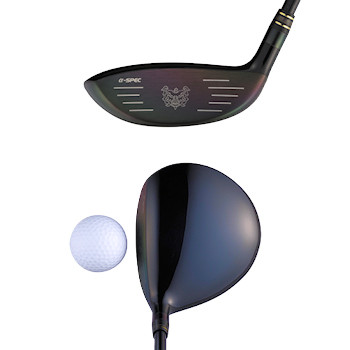 | Specifications | Loft | Lie | Weight | Volume |
| --- | --- | --- | --- | --- |
| 15 | 15* | 60* | 205g | 208cc |
| 17 | 17* | 60.25* | 210g | 208cc |